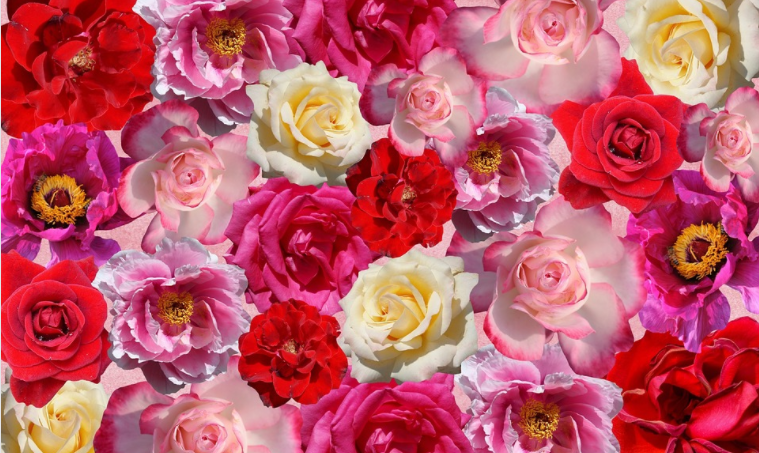 The second exile of Bahá'u'lláh by the Sultan of the Ottoman Empire, this time from Baghdad to Constantinople, is not remembered as a time of sorrow. It is remembered a a time of joy. For this time, in April 1863, marks the time when Bahá'u'lláh declared his mission to his closest friends and followers.
For near 10 years, Bahá'u'lláh had restored the remnant followers of the Bab in Baghdad. He was a figure to which the community had naturally turned. As his fame grew, an increasing stream of visitors had come to his door, some travelling from Persia, even some high ranking members of the Persian court. Writings such as the Hidden Words and the Book of Certitude and Gems of Divine Mysteries had poured from his pen.  It was this growing fame and the desire of the Persian government to suppress the increasing attraction he was drawing, that led their representatives to press the Ottoman authorities to exile him further from Iran.
Before his departure from Baghdad, Bahá'u'lláh spent 12 days in a garden now known to Baha'is as the "Garden of Ridvan" or the "Garden of Paradise". He had become widely known and respected in the city. For day after day well-wishers, low and high alike, came to see him.  One chronicler records:
"Every day … ere the hour of dawn, the gardeners would pick the roses which lined the four avenues of the garden, and would pile them in the center of the floor of His blessed tent. So great would be the heap that when His companions gathered to drink their morning tea in His presence, they would be unable to see each other across it.[1]
Bahá'u'lláh would give those roses to his visitors to be delivered to friends throughout the city.
In that garden, during those 12 days, Bahá'u'lláh shared with a few of his closest family and friends, a secret that was still closely held. He was the expected "Manifestation of God" – a figure like Moses, Jesus or Buddha. The founder of a great world religion.
These twelve days are now celebrated around the world as the Festival of Ridvan. We have already encountered one aspect of those 12 days. The abolition of ritual uncleanness.
God … abolished the concept of "uncleanness," whereby divers things and peoples have been held to be impure. …  on that first day of Riḍván …[2]
This is a foundation stone of the oneness of humanity – a principle that Bahá'u'lláh continued to elaborate throughout his writings.
Also in those 12 days, Bahá'u'lláh prohibited the use of "the sword". It is a teaching against violence – both religious and non-religious – which again Bahá'u'lláh was to continue to unfold in his writings – and which we will explore further in future articles.
Bahá'u'lláh called on Baha'is to celebrate this time as a festival of joy. And so it is. It is a divine springtime – a time of renewal – and a time of happiness. This is when the Baha'i Faith can really be said to have begun.
Yet for the people of Baghdad, when Bahá'u'lláh left the garden to begin his journey, the day of parting was a day of sorrow. Bahá'u'lláh, whom they had grown to love, was leaving.
… noon …May 3, 1863 … witnessed scenes of tumultuous enthusiasm no less spectacular, and even more touching,  … Believers and unbelievers alike sobbed and lamented. The chiefs and notables who had congregated were struck with wonder. Emotions were stirred to such depths as no tongue can describe …

"Numerous were the heads … which, on every side, bowed to the dust at the feet of His horse, and kissed its hoofs, and countless were those who pressed forward to embrace His stirrups."[3]
As Baha'u'llah later wrote, God clothed his departure with undeniable majesty.
Rejoice, … for the fingers of Him Who is the Ancient of Days are ringing, in the name of the All-Glorious, the Most Great Bell, … The hands of bounty have borne round the cups of everlasting life. Approach, and quaff your fill. [4]
Sources:  Shoghi Effendi, God Passes By; Nader Saiedi, Logos and Civilization
(This article is the 14th in a series of what I hope will be 200 articles in 200 days for the 200th anniversary of the birth of Bahá'u'lláh. The anniversary is being celebrated around the world on 21 and 22 October 2017, The articles are simply my personal reflections on Bahá'u'lláh's life and work. Any errors or inadequacies in these articles are solely my responsibility.)
Farsi Translation:
http://www.noghtenazar.org/node/1549