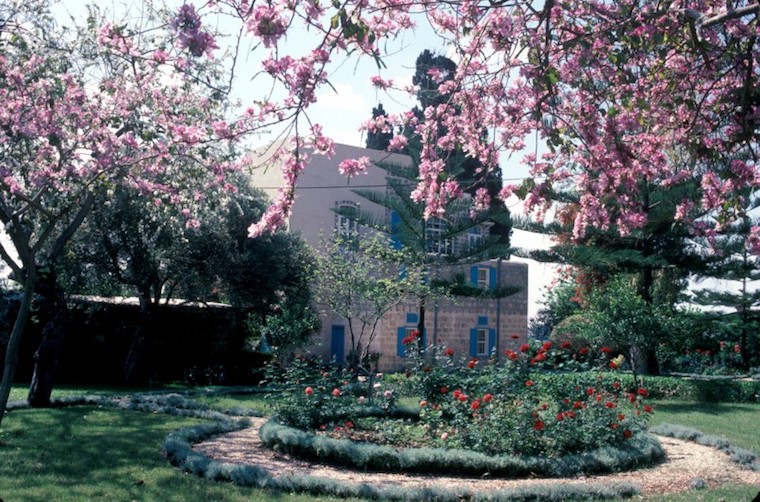 Tarazat (meaning ornaments) is another work written by Bahá'u'lláh for one of his followers in the later years of his life. It is similar in form to works such as Ishraqat and Tajalliyat, in having at its core a set of enumerated teachings to which particular attention is drawn. Taraz means ornament and a previous article, as well as providing a brief summary of the Tarazat, particularly focussed on Bahá'u'lláh's transformation of religious codes concerning dress into ethical teachings concerning the "adornment" of good conduct.  In the article Mirror of the World we have seen Baha'u'llah's reflections on the importance of accuracy in the reporting of news. These reflections also occur in Tarazat.
In Tarazat we find yet again in the clearest words Bahá'u'lláh's purpose – and the cost he bore to foster it.
This Wronged One, rid of all attachment to the world, hath striven with utmost endeavor to quench the fire of animosity and hatred which burneth fiercely in the hearts of the peoples of the earth. It behooveth every just and fair-minded person to render thanks unto God—exalted be His glory—and to arise to promote this preeminent Cause, that fire may turn into light, and hatred may give way to fellowship and love. I swear by the righteousness of God! This is the sole purpose of this Wronged One. Indeed in proclaiming this momentous Cause and in demonstrating its Truth We have endured manifold sufferings, hardships and tribulations. Thou thyself wouldst bear witness unto that which We have mentioned, couldst thou but speak with fairness. Verily God speaketh the truth and leadeth the Way. He is the Powerful, the Mighty, the Gracious.[1]
It is worth considering what implications of Bahá'u'lláh's stated purpose for our understanding of the specific counsels set out in Tarazat. For example:
the first effulgence which hath dawned from the horizon of the Mother Book is that man should know his own self and recognize that which leadeth unto loftiness or lowliness, glory or abasement, wealth or poverty. …[2]
They that are endued with sincerity and faithfulness should associate with all the peoples and kindreds of the earth with joy and radiance, inasmuch as consorting with people hath promoted and will continue to promote unity and concord, which in turn are conducive to the maintenance of order in the world and to the regeneration of nations…[3]
The best beloved of all things in My sight is Justice; turn not away therefrom if thou desirest Me … By its aid thou shalt see with thine own eyes and not through the eyes of others, and shalt know of thine own knowledge and not through the knowledge of thy neighbor …[4]
The fourth Ṭaráz concerneth trustworthiness. Verily it is the door of security for all that dwell on earth …[5]
One should not ignore the truth of any matter, rather should one give expression to that which is right and true. The people of Bahá should not deny any soul the reward due to him …[6]
Knowledge is one of the wondrous gifts of God. It is incumbent upon everyone to acquire it …[7]
How do such teachings contribute to human unity and reconciliation? Finally, we may note that Bahá'u'lláh's purpose is the same as the purpose he describes for religion as a whole: fostering unity and concord among people.
---
(This article is the 165th in a series of what I hope will be 200 articles in 200 days for the 200th anniversary of the birth of Bahá'u'lláh. The anniversary is being celebrated around the world on 21 and 22 October 2017, The articles are simply my personal reflections on Bahá'u'lláh's life and work. Any errors or inadequacies in these articles are solely my responsibility.)
Image Credits:
Blossoms in front of the Mansion of Mazra'ih. Location: Nahariya, Israel. Date taken: 1980s. Photographer: Lacey J Crawford. Copyright © Bahá'í International Community.
Image link: http://media.bahai.org/detail/9144561