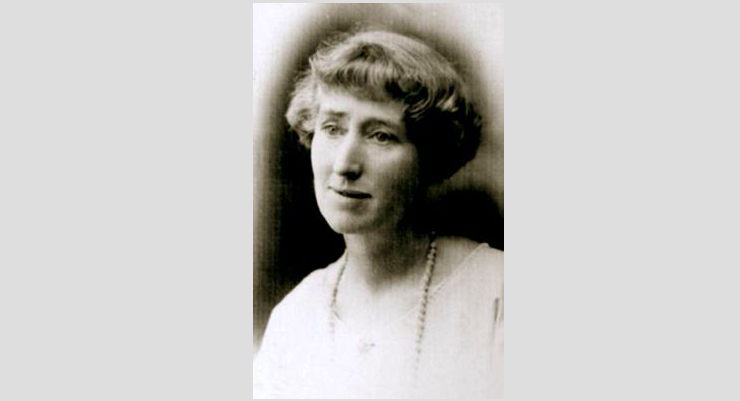 What if photography had existed 2000 years ago and St Paul or St Peter had commissioned a woman to travel to Palestine to compile a photographic archive of all the sites associated with the birth of Christianity?  What would our understanding of Jesus be like?
In the 1930's, a task very like this fell to a diminutive Australian woman: Effie Baker.
Effie Baker was born in 1880. In her teenage years her aunt gave her a camera: a No 2A Folding Autographic Brownie. For Effie, as a student of the Ballarat East School of Arts, photography was an emerging art-form. An art which she practised together with other arts such as making children's toys and painting wildflowers. She went on to publish a book of Australian wild flowers that contained images she had photographed and painted.  As a young adult she moved to Melbourne.  In 1922 she met Clara and Hyde Dunn, who two years before had moved from America to Australia to establish the Baha'i Faith in this new continent. As a result of attending a "New Thought" meeting she met them and became a Baha'i: the first Australian woman to embrace the new faith.
In 1923 Martha Root visited Melbourne. Martha's work and trail blazing life inspired Effie and by 1923 she was travelling with Martha Root and the Dunns to promote the Baha'i Faith in Western Australia and Tasmania. In 1924 she and Martha Root travelled to New Zealand. In 1925, Effie undertook a voyage to Europe, stopping in the Middle East to undertake a pilgrimage to visit Baha'i holy places in the Holy Land and meet the then head of the Baha'i Faith, Shoghi Effendi in Haifa.
As a result of the visit, she was later invited to stay on as the hostess of a pilgrim's hostel for visiting westerners. Her photographic talents were soon spotted by Shoghi Effendi, who commissioned her, among her other tasks, to photograph the Baha'i monuments and gardens for publication in volumes of the Baha'i World, an annual record of the life of the Baha'i community.
In 1930, Shoghi Effendi commissioned her to undertake a most daring mission: to travel to Iran to photograph the sites associated with the birth of the Babi and Baha'i Faith. The photographs were needed for the forthcoming publication of Dawn Breakers – an English translation of Nabil Zarandi's history of the Babi Faith. It was this work that would introduce the dramatic birth of the Faith to western audiences. Effie was by this stage, 50 years of age.  She took with her a 1A Kodak camera for landscape shots, as well as a second camera for close up shots. As well as taking the images – Effie also was responsible for developing the photos, taking the necessary equipment and chemicals with her.
She was to arrive in Iran shortly after a period of renewed persecution. It would be a dangerous as well as taxing mission.  As many of the sites associated with the history of the Baha'i Faith were in remote villages, her visit was to be inconspicuous, a requirement her slight frame well suited her to. The dangers started before arriving in Persia, with travellers at risk of being killed on the remote desert routes (as happened to the occupants of a vehicle travelling in a convey ahead of Effie, that she passed on the way).
Her journey in total was in the vicinity of 10,000 miles, accomplished by train, car, donkey and horse, as the occasion demanded. The journey started on 18 July 1830 and was not accomplished until 31 January 1931. She was sometimes accompanied by Baha'is to assist her on her voyage. During the voyage she collected over a 1000 photographs in four separate journeys to the east, north, west and south of Iran, returning to Tehran on numerous occasions. During one journey she was injured after a fall from a horse. Apart from the dangers and inconveniences of travel, local officials were often a trouble to her, with French officials in Syria confiscating her luggage and sending it on to Damascus although she finally succeeded in returning to her home in Haifa.  On her return she recorded in a letter:
I reached Haifa at 10.30pm and it was good to see Fujita's smiling face, and receive Emogene Hoagg's cheery welcome. Miss Louise Drake Wright arrived at 10am next morning, and the day following Miss Storey and two friends, so I went straight into harness at once, and in less than a fortnight we had thirteen guests, Mrs Esty, her son, aunt and cousin being amongst them.

Shoghi Effendi was very pleased with the results of my trip and satisfied with the photographs I had obtained. He asked Mrs Hoagg and myself to help him pick out the most suitable pictures to illustrate the "Dawn Breakers" and I then printed them to be forwarded to the publishers. In my travels to secure them I had covered about ten thousand miles altogether. I was six months away instead of three as arranged. There were many unforseen difficulties to overcome. I only wish I could again undertake the work with the experience I have now at hand. It certainly was a wonderful trip, but a very strenuous and anxious one.
The following image is an approximation of Effie Baker's journey.
Among the many photos taken by Effie Baker was that of the barracks square where the Bab was executed, which appeared in the article on the execution of the Bab. Another is her photo of Badasht for the article: 1848: the year of two conferences.
Effie Baker returned to Australia in 1936 living with her mother for a time, and then in 1963 moving into a small flat at the Australian Baha'i headquarters, then in Paddington NSW. She passed away in 1968 and is buried at the Mona Vale Cemetery, not far from the Australasian Baha'i House of Worship.
---
Sources:  For the facts reported above, this article is entirely indebted to Dr Graham Hassall's short and long biographies of Effie Baker, particularly his book Ambassador at the Court: The Life and Photography of Effie Baker
Image Credits:
1A Autographic Junior camera by Richard F. Lyon (Own work) [GFDL (http://www.gnu.org/copyleft/fdl.html) or CC BY 3.0 (http://creativecommons.org/licenses/by/3.0)], via Wikimedia Commons