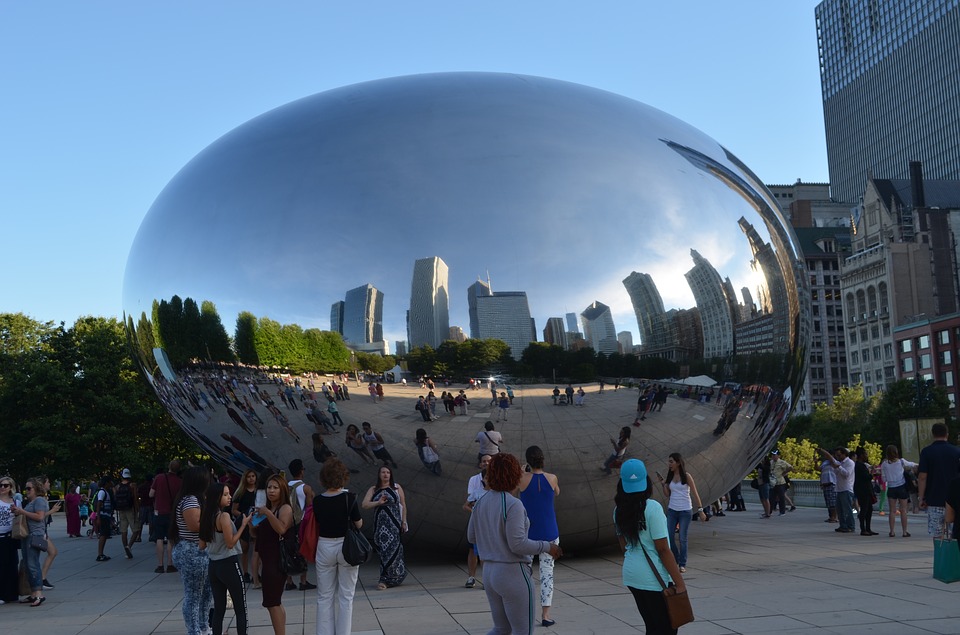 Newspapers and their more recent digital descendants are the lens through which we see the world. Recently the role of the media has been a subject of intense public scrutiny. Baha'u'llah commented on newspapers in the 19th century.
In this Day the secrets of the earth are laid bare before the eyes of men. The pages of swiftly-appearing newspapers are indeed the mirror of the world. They reflect the deeds and the pursuits of diverse peoples and kindreds. They both reflect them and make them known. They are a mirror endowed with hearing, sight and speech. This is an amazing and potent phenomenon. However, it behooveth the writers thereof to be purged from the promptings of evil passions and desires and to be attired with the raiment of justice and equity. They should inquire into situations as much as possible and ascertain the facts, then set them down in writing.[1]
Baha'u'llah's mirror metaphor is striking – not least because it evokes an image so reminiscent of the digital screens which are now nearly universal around the world. Nonetheless, the focus of Baha'u'llah's comments is on the art of telling the news. His comments came in the context of the misrepresentation he suffered in newspapers of the time.
The mirror metaphor is apt – because a distorted mirror misleads – and in that misleading potentially mis-shapes the world in negative ways. That distortion can arise at many levels, from what news is selected, to the agendas and interests that may shape media, to how the story is told. As well as informing media can be used to mislead, provoke hatred or to further sectional interest than community welfare.
What Baha'u'llah asks of those who report is fairmindedness, truthfulness and careful investigation. These are of course values reflective of the highest practice of journalism.
From the viewpoint of Iran, Baha'u'llah, who was born there, could rightly be claimed as one of greatest contributions that Iran has given the world. Tragically in that country, Baha'is are still imprisoned and the Baha'i Faith is subjected to unremitting and orchestrated attack in the media. The following is from a recent report on the persecution of the Baha'is in Iran.
Over the years, thousands of pieces of anti-Baha'i propaganda have been disseminated in official or semi-official Iranian media. These include anti-Baha'i articles, videos, and webpages. A report, Inciting Hatred, covering a period from December 2009 through May 2011, documents the nature of these attacks. These attacks have not slowed or abated. From January 2014 through August 2016, the [Baha'i International Community] documented more than 20,000 items of anti-Baha'i propaganda in Iran's official or semi-official media.[2]
---
Image Source:  Chicago – The Cloud Gate
(This article is the 64th in a series of what I hope will be 200 articles in 200 days for the 200th anniversary of the birth of Bahá'u'lláh. The anniversary is being celebrated around the world on 21 and 22 October 2017, The articles are simply my personal reflections on Bahá'u'lláh's life and work. Any errors or inadequacies in these articles are solely my responsibility.)